Cabinets by Sun Ray has selected their customers' top 3 wood favorites.  If you are looking to remodel your kitchen cabinets, this blog is for you! Before beginning your remodel, take a look at the top three wood favorites, and their charismatic features: 
Cherry

Cherry has a rich color and smooth, flowing grain patterns. It is a hard wood and displays pin knots, mineral streaks and pitch pockets naturally. This wood favorite is ravishing in Northern Arizona homes! If you are looking to make your home feel more "warm" this is your wood! Cherry cabinets are extremely admirable next to stainless steel appliances and with a neutral or dark counter top. 
Maple
Maple has a smooth texture with tight uniform grain patterns. The color varies from a creamy white to sometimes a reddish brown. Maple can occasionally contain small mineral streaks that form naturally. Maple is a little harder than cherry wood and great for painting! If you are interested in making your kitchen appear spacious and open, the natural lightness of maple is a great choice for your kitchen! With maple cabinetry, you are able to get a little more creative with colors compared to our favorite cherry cabinets. Though maple can appear to be a more simpler wood, maple is a great companion with all sorts of colors and patterns for the rest of your interior.

Knotty Alder
Last but not least is Knotty Alder! Knotty Alder has a very uniform light brown color with a reddish tinge. It's characteristics are fairly straight-grained and a uniformed texture. Fairly similar to Maple colored cabinetry, Knotty Alder has a bit more of a rustic look to it. This is our favorite to have in the Flagstaff area with our outdoors and cabins. Knotty Alder cabinets display knots, which are not necessarily a defect, but a rustic characteristic that we and our customers love!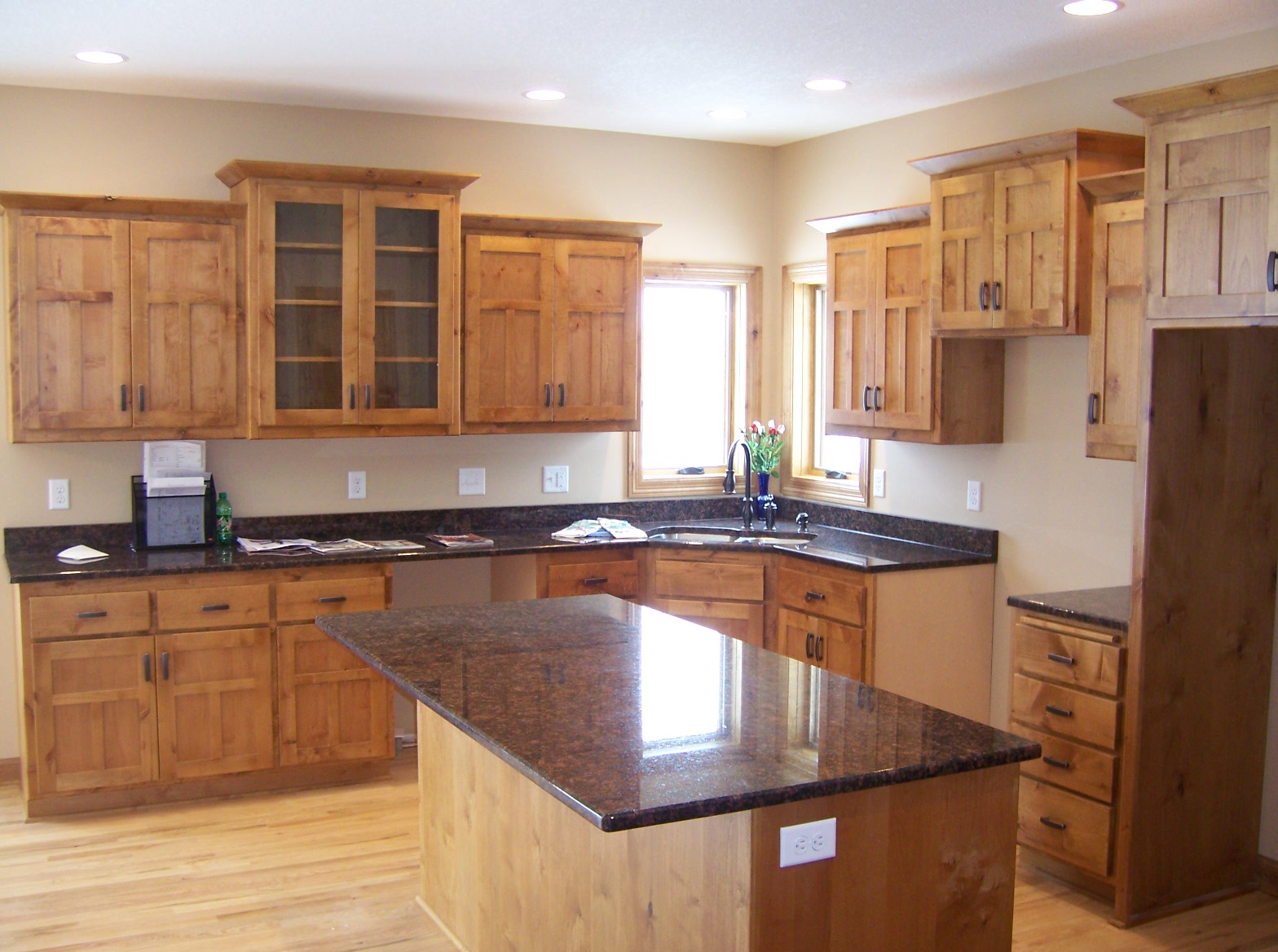 At Cabinets by Sun Ray we have an extensive range of all sorts of our wood favorites plus more! We offer not only the original wood look, but stains, paints and finishes as well! Come stop in to see one of our CBSR design associates today for more information!